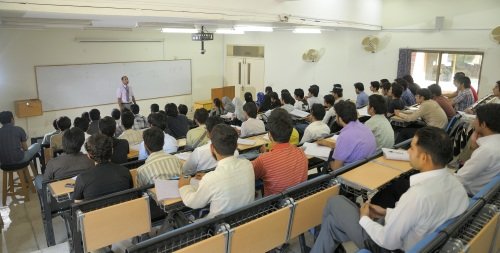 Scores of students and representatives of multinational companies attended the Industrial Open House 2010 organised by the Centre of Placement and Training of Iqra University here on Tuesday.
The aim behind organising the event was to highlight corporate social responsibilities in joint ventures and promote strong relationship between academic institutions and industry.
The industrial show was an ample opportunity not only for the students of Iqra University, but also for all other higher learning institutions operating in Islamabad to develop interaction with leading business concerns in the country.
Over 30 multinational companies and financial institutions working in different sectors including telecom and commerce set up their stalls where their representatives were providing useful information to students, who were anxious to learn about future prospects. The event lasted all the day from morning till evening in which students along with their CVs had walk-in interviews by Human Resource executives of various companies. Some of the students who visited these stalls to evaluate their skills and learning were lucky enough as they were offered job internships on the spot after brief interviews. Thirty projects were put on display by the students studying in various disciplines including management sciences, art and design, social sciences and computing and technology. Sales representatives of multinational companies were also engaged to project their brands among the students, who showed interest in presentations given by them with the help of multi-media and digital projectors.
A celebrity corner was set up where visiting celebrities from political and business fields expressed their views and answered the questions raised by students.
A discussion forum, broadcast live on a local FM channel, was also held in which heads of various public and private departments were invited to share their views and experiences with the audience.
Syed Umair of Iqra University, who worked enthusiastically to make the event a success told 'The News' that academia-industry collaboration, which is common in developed countries, but non-existent in Pakistan, is a win-win prospect for both universities and industries. He said Industry-University linkage is a frequently used terminology among industries, academics, and the government and its importance has been widely recognised and well established.
"It is considered a vital instrument of growth that has direct and far reaching implications for the national economy. The concept has successfully evolved in the developed world. Some developing countries have also made visible efforts to have this linkage working under institutionalised system. Necessity for this linkage is also being felt in Pakistan for quite some time," he said.
Umair said it is encouraging that the universities are conducting industry-related short and medium-term courses that can help form a good platform for initiating long-term collaborations.