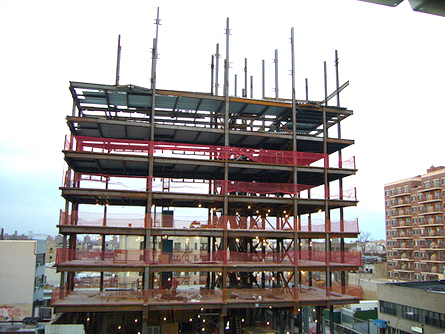 After devastation in October 2005 earthquake, the government is seriously pursuing implementation of new Building Code to avert such disaster in future.
After the experts pleaded that Pakistan was prone to quake for being on the
fault line, the government initiated a building code and undertook number of activities for implementation of the Code.
One of the series of actions for awareness raising, is an International Seminar on Implementation and Enforcement of Building Code of Pakistan (Seismic Provisions -2007) being organised by the National Housing Authority in collaboration with National Institute of Banking and Finance and NDMA.
In order to ensure effective implementation and enforcement of Building Code of Pakistan 2007 in all parts of the country, the Prime Minister and Housing Ministry had advised all the provincial governments to create awareness on urgency and importance of observing the guidelines.
Architects, builders, insurance companies and general public have been identified as key focus stakeholders for preparation of an effective mechanism for implementation and enforcement of Building Code in letter and spirit.